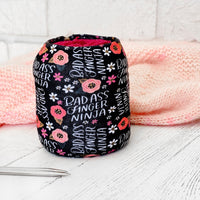 What are Skein Coats?
We are excited to introduce you to a new & exciting new tool we invented for fiber artists like you. We call them Skein Coats!
Check out our brief video for a brief introduction & discover all the reasons why you need these in your knitting or crochet toolbox!
WATCH THE VIDEO
🎄 Christmas Is here 🎄
Elevate your knitting and crochet projects with our new collection of fall yarn cozies.🍁🍂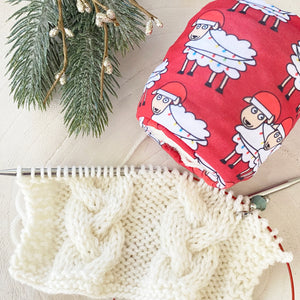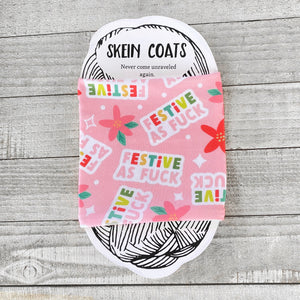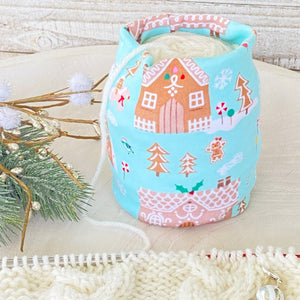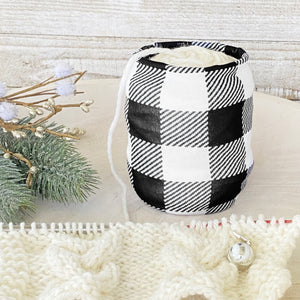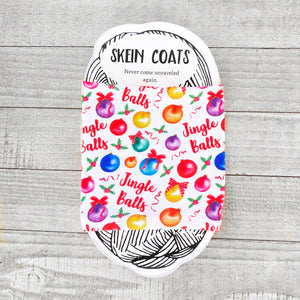 Brand New Stitch Stoppers
---
Testimonials
This sock helped so much with my multi-strand yard project. I wish I had purchased these years ago. Very highly recommend and the patterns are adorable.

Suzanne
This was a 2nd order. I have ordered Needle cases from her before, and I love them! I always have multiple projects on the go, and I needed more of the longer sized cases. The order arrived today. Fabrics are delightful, cases are well made, and I will be using them immediately! Order was filled promptly, and the Post Office delivered it quickly (for the current post office) Would go back for a third purchase!

Sheryl
It definitely meets the expectation of managing your cake from getting all messy in your project bag! I would definitely recommend if you are a center-pull yarnie.

bellusprocella19
We are Precious Knits
We specialize in unique hand printed project drawstring and tote bags, knitting & crochet stitch markers, funny coffee mugs, and knitting patterns.  We are so proud to announce our latest invention Skein Coats.  This new tool will revolutionize the way knitters & crocheters stay organized. 

Join us on our journey to find new and exciting accessories for all of our fiber friends.  Want to stay up-to-date on our latest products?  Join our mailing list below.